"She escaped, but she'll never be free."
"Time held no meaning as my mind darted in and out of memories. Past and present collided to create a full-sensory collage out of my life: playing hide-n-seek with my best friends Luke--who always cheated by walking through walls when he was about to be caught--and Lucy; Mr. Caldrin critiquing my sketches and offering ideas to make them more realistic; targets changing faces, blending into the same person, their thoughts rippling through my mind like waves. Through it all, a demon stalked me from the shadows of my memories, never quite showing its face, but crouching, waiting. And then I dreamed...."
Sam and Drake may have escaped, but they aren't free—not with a powerful Seeker after them. As Sam struggles with the ethics of her new powers and embraces a blossoming physical relationship with Drake, Lucy and Luke face challenges of their own.
With forces coalescing inside and outside the Rent-A-Kid dorms, it's only a matter of time before the fire they started forces each of them to make choices they can't undo. But will it be enough to save them?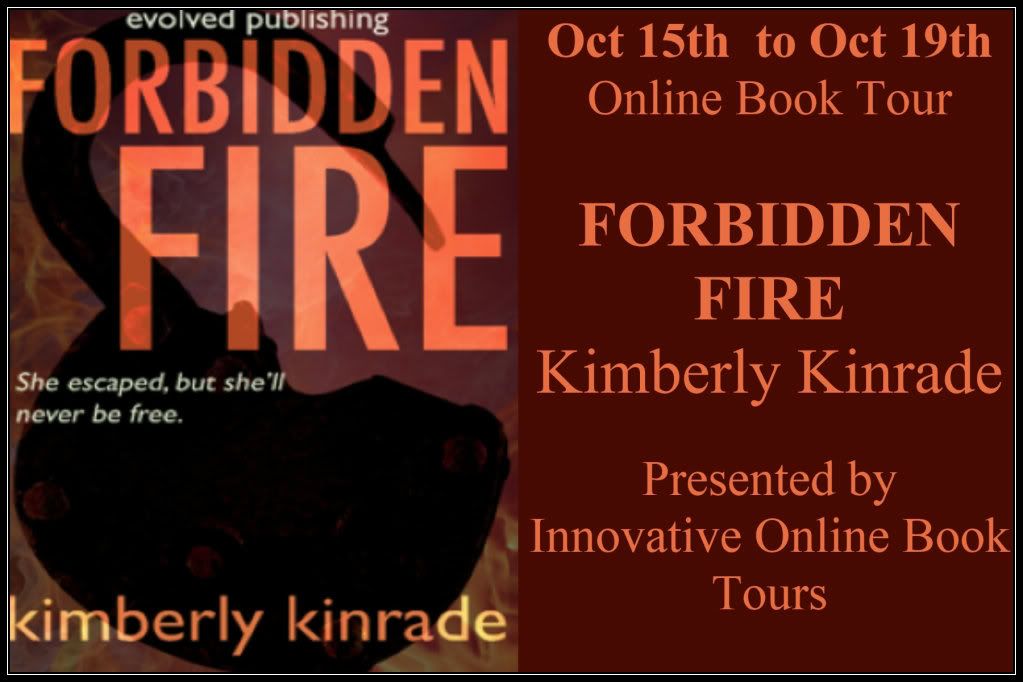 • IPI Facebook:
/IPIAcademy
NOTE: Kimberly's married name is Karpov-Kinrade, but my books are published as just Kinrade
Kimberly Kinrade was born with ink in her veins and magic in her heart. She writes fantasy and paranormal stories for children, YA and adults and still believes in magic worlds. Check out her YA paranormal novels Forbidden Mind and Forbidden Fire and her illustrated children's fantasy chapter books Lexie World, and Bella World, all on Amazon.
She lives with her three little girls who think they're ninja princesses with super powers, her two dogs who think they're humans and her husband, also known as the sexy Russian Prince, who is the love of her life and writing partner.
MY REVIEW!!!!!!
Book two is full of action. But not to much where you feel that it isn't possible. I love a book that keeps me flipping the pages like they are on fire (pun intended). Book two picks up where book one let off and runs with it. More of the characters loved from book one have their own starring roles in book two. Everyone seems to finally be clicking into a responsible role and doing well. As I said before this is full of action and it keeps you on your toes and the edge of your seat as you follow along. Can't wait to dive into the third book and see what happens next.